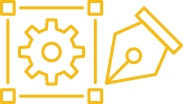 SERVICES
Webdesign & Development
Custom Websites
Building a custom website is more than just about making it pretty because pretty isn't enough. It is a strategic endeavor that contemplates analytics, visitor behavior, brand, technology, client goals, and creative vision. We approach every project with these concerns in mind while keeping a pleasing design at the forefront of our objectives.  
Simply put, we design beautiful and clean websites that strengthen your brand and form authentic relationships with your visitors and customers through a superb online experience that evokes an emotional response..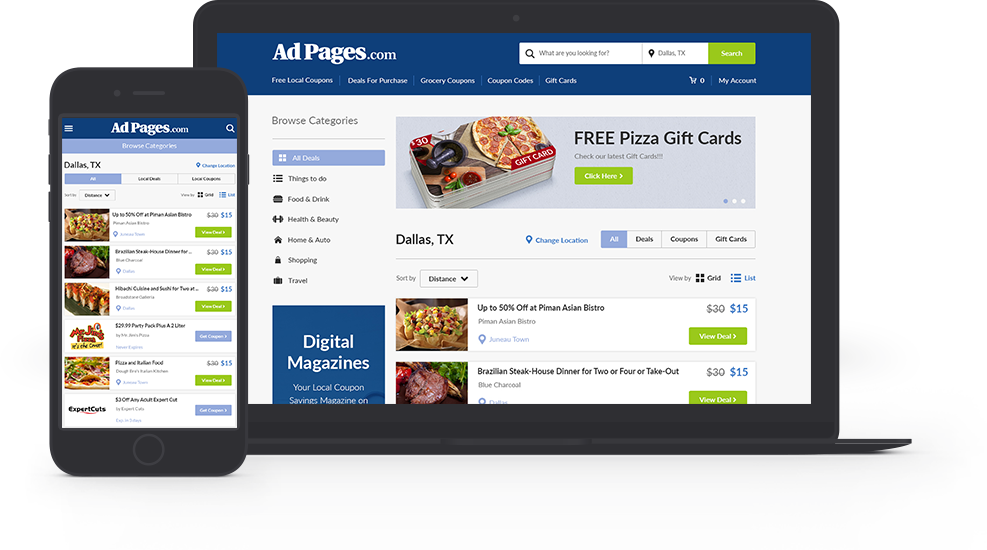 Mobile Apps
With over 70% of web traffic being mobile, it's becoming more and more critical for companies to offer apps that allow their customers the ability to engage with them easily and efficiently. Whether it be Android, IOS or web applications, we will work with your team to devise the best and most cost-effective solution for your business.
The technologies we use are chosen to make sure your applications work as you imagined, hassle-free. By identifying your needs and expectations we can create an app that will reflect your brand's qualities and engage your users in a way they will never forget.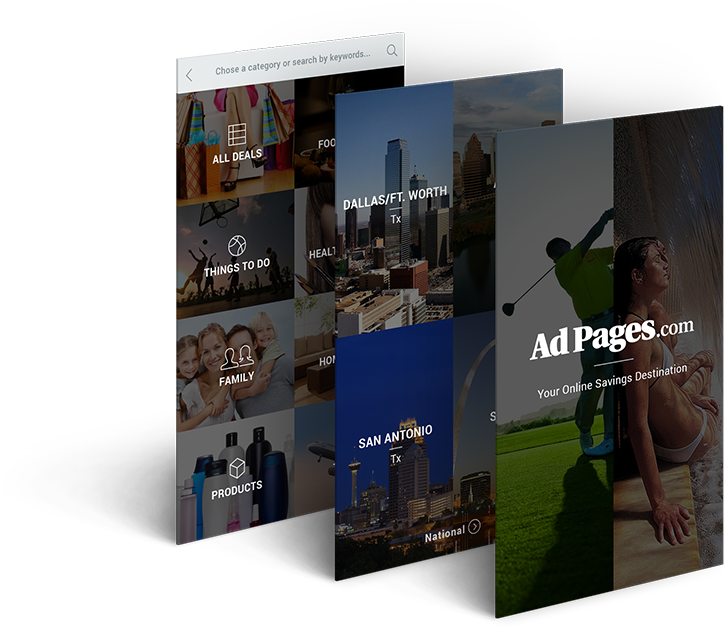 Wordpress Development
In an overcrowded digital marketplace, it's never been more imperative to have an online presence that stands out from the crowd. We develop original custom WordPress themes and plugins for each client so their brand and user experience is unique and memorable.
Our designs and solutions are liquid fast, optimized to look great across all devices, and most importantly, convert visitors into customers all while looking amazing. Not only do we deliver a beautiful end product, but we make sure that it's incredibly easy to use and administrate maximizing your efficiency.
API Integrations
In today's digital marketplace, it's common to find businesses that rely on a variety of 3rd party cloud-based technologies and tools as part of their day to day operations. Consequently, it's vital that these systems can all work together seamlessly without causing any disruption to your services or customer experiences.
Our API integrations, built from the ground up, will ensure that your users' and customers' data is captured and transmitted to all your critical systems and management tools on an automated basis allowing you peace of mind and more time to focus on growing your business.
Content Management
At Truth, we believe that you should be able to manage your site without needing a high paid developer every time you want to add images or update some text. We build content management systems (CMS) that quite literally allows you to control and manage the content of your website – without technical training.
Simply put, if you have just a little experience with Microsoft Word then you will be able to manage the content of your own website very easily and on the fly. No programming or HTML experience required and editing can be done with any normal web browser from anywhere in the world – or from your mobile device. How's that for ease of use?
Modern Designs

We create engaging, beautiful websites and apps that organically direct users to action areas and clearly communicate the ideals of your brand.

Clean Code

Our team drafts clean code for websites of every size and leverages responsive admin systems that leave you confidently in control of your site.

Well written content

No matter what your business or industry, our writers can help you craft the right content you need to deliver your message and a clear call to action.

Device Optimized

Our designs are built to scale, translating seamlessly among the many devices used on today's consumer market. Your website will look fantastic on tablets and mobile devices, guaranteed.
RESEARCH

Before we get started on your project, we research the current marketplace, your competitors, and ongoing web trends so we can recommend a strategy and direction that will help distinguish your brand as a leader in its industry.

SKETCH

Once we have a clear path for your project, our design team will create a "visual script" of the overall design for your website and/or product including graphics, layout, color, and text placement.

CREATE

After we get approval on our designs, our coders will get to work building and creating your site and/or product taking your approved mockups from concept to reality.

REFINE

The final step in this process is where we work with you to fine-tune the live version of your project making sure it works flawlessly and 100% meets your expectations.
Are you a startup?

Some companies avoid working with startup ventures because there is a lot of uncertainty. However, at Truth Design & Development, startups are some of our favorite clients because we know what it's like to have big dreams and a desire to transform the world with new awesome ideas.

Let our experienced team work with you to create a digital brand and presence that effectively communicates your amazing vision and connects you with your intended audience.

Are you a well known business?

The most successful companies and brands know that in order to stay ahead of the competition, they must always be thinking of fresh ways to connect with their customers and fans. In a fast-paced, ever-changing digital world this can be a considerable challenge.

At Truth Design & Development we make it an everyday practice to keep up with the latest digital design and marketing trends so we can provide the type of expert advice your organization needs to maintain its place as a leader in your industry.